Children's ministry and Teenagers on Sundays:
When we are able, we offer a creche or junior church session at the same time as the Sunday morning service. We begin in the worship service and then go to a room nearby with the children. Our leaders have appropriate safeguarding checks.
On the 4th Sunday of the month, worship is all-age so there is usually not a creche session on 4th Sundays.
The worship area includes a well-resourced children's area, available every week, with toys, games, puzzles, aquamat, and bible-themed colouring sheets for younger children so that you can sit together there throughout the service.
There is also a special 'teenagers only!' box for teenagers or older children, with age-appropriate books, puzzles and complex-colouring.
We are open to suggestions for other resources. We really hope that you will enjoy your time with The Church at Carrs Lane.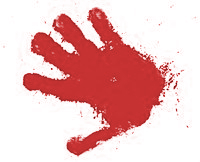 Children's Church: Second Sunday at 2.45 pm
This developed as a joint initiative with several other churches in the city centre.  This family friendly worship was happening monthly for more than six years but is currently not running. It was aimed primarily at those 4-11 years of age and their parents/carers. Many local congregations have few children sharing regularly in morning worship and struggle to provide continuity of leadership. This service was intended to serve as a 'gathered church' for these children and their families, providing an encouraging, relevant and affirming act of Christian worship.
We are still committed to this initiative and hope to resume sessions in the future.
For all our work with children and young people
Appropriate pastoral care is taken seriously; a welcoming physical environment is matched by full compliance on all matters relating to child safety.