https://carrslane.co.uk/wp-content/uploads/2022/03/275952374_7130028723737570_1839836939247641440_n.jpg
728
1103
Lindsay Peniston
https://www.carrslane.co.uk/wp-content/uploads/2013/04/TCatCL-logo-transparent-small-resized.png
Lindsay Peniston
2022-03-23 12:09:02
2022-03-23 12:22:12
Human Chain at Carrs Lane - Orange Landmark Day

GIVING TO CHRISTIAN AID
1. BY SPONSORING DIANA WHO IS WALKING FOR CHRISTIAN AID
Diana is walking 300,000 steps again this year for Christian Aid. Please sponsor her if you are able!
She is also inviting all Carrs Laners to join her on a 3-mile walk on 21st May. Please contact her direct if you would like details of this, which is likely to include an act of worship.
This year Christian Aid is focusing on Jessica's story and how climate change is causing hunger for her family. Please put 21 May in your diary. There will be more about the walk nearer the time.
2. BY DONATING TO OUR ONLINE DONATION ENVELOPE
You can donate via the online Carrs Lane Christian Aid envelope.
This means that the church gives a total donation of everything that is in this envelope:
Go to: https://envelope.christianaid.org.uk/envelope/church-at-carrs-lane
3. BY POST
If you would like to make a donation but cannot give online, we advise you to sponsor Diana or send a cheque direct to:
Christian Aid
35-41 Lower Marsh
London SE1 7RL
**Please quote the church reference number (OR27669) if you send a donation by post
Cheques are payable to "Christian Aid".
4. BY TELEPHONE
You can also make a donation using the telephone. Call 020 7523 2046 and have your debit or credit card to hand.
Please quote our church reference number OR27669 if possible.
https://carrslane.co.uk/wp-content/uploads/2022/03/Christian_Aid_Logo-1.png
2845
5000
Lindsay Peniston
https://www.carrslane.co.uk/wp-content/uploads/2013/04/TCatCL-logo-transparent-small-resized.png
Lindsay Peniston
2022-03-16 15:09:02
2022-05-03 11:43:31
Christian Aid Week 2022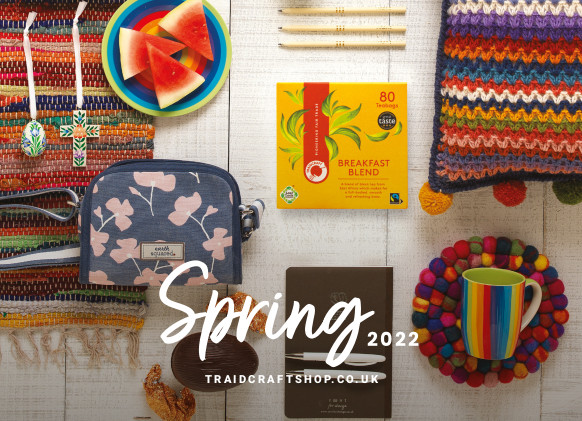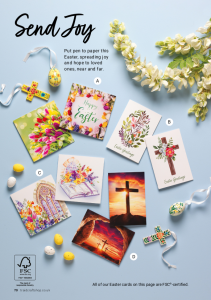 The Traidcraft Spring Catalogue is now available to see online, and the paper catalogue is also available in church from Joan Davies. If you are not yet returning to church, you can phone 0191 491 0855 or email hello@traidcraft.co.uk to request one.
As our local fair trader, Joan can order more catalogues and items from it, should you want that. Her deliveries may come more quickly as she is a Fair Trader.
So what's in the Spring catalogue?
New foods, new flavours, crafts and fashion, beautiful handmade cards, Easter cards and items.
In addition, the emphasis is on sustainability, the effect on the environment and helping to make a real difference to some of our Traidcraft producers.
Contact Joan direct or c/o clerk@carrslane.co.uk
https://carrslane.co.uk/wp-content/uploads/2022/03/SS22-Issuu.jpg
421
582
Lindsay Peniston
https://www.carrslane.co.uk/wp-content/uploads/2013/04/TCatCL-logo-transparent-small-resized.png
Lindsay Peniston
2022-03-01 15:49:44
2022-03-15 10:29:14
Spring 2022 Traidcraft Catalogue