Junior Church: each Sunday morning
Other than on the fourth Sunday in each month (which is all-age worship), groups for children and young people run in parallel with adult teaching during the service.  There are primary and senior groups that follow a specially designed syllabus focussing on Bible stories linked where possible to the lectionary.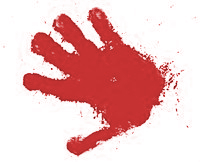 Children's Church: Second Sunday at 2.45 pm  
This developed as a joint initiative with several other churches in the city centre.  This family friendly worship was happening monthly for more than six years but is currently not running due to circumstances. It was aimed primarily at those 4-11 years of age and their parents/carers. Many local congregations have few children sharing regularly in morning worship and struggle to provide continuity of leadership. This service was intended to serve as a 'gathered church' for these children and their families, providing an encouraging, relevant and affirming act of Christian worship.
We are still committed to this initiative and hope to resume sessions in the future.
The worship focuses on the telling of Christian stories: children and adults alike are able to respond to the story through participation in a range of activities including craft, drama, music and sharing a 'feast', modelled on communion, but presented in such a way that even the smallest child will feel involved.  Participants gather from 2.45pm for refreshments and activity sheets in the vestibule and we move into worship at around 3pm. For 2013/4 stories were linked by a 'Water' theme and for 2014/5 'Fire'. Details of the current programme can be found on the Birmingham Methodist Circuit website's Regular Events page.
For all our work with children and young people
Appropriate pastoral care is taken seriously; a welcoming physical environment is matched by full compliance on all matters relating to child safety.