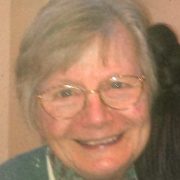 "When I came to Birmingham in the 60s I was used to worshipping in central London as I had attended a Methodist Teacher Training College there. My home church had been the only one in our rural village so I was used to ecumenical worship. At Carrs Lane I was able to feel at home, join in the fellowship, and our children were baptised there. We went with the family camping group and made friends then with whom I now enjoy various walking trips. As my husband came from Sierra Leone I was determined to help with the work of Christian Aid and when I retired, I also became a volunteer on the church's Traidcraft Stall selling goods from the Developing World. I'm involved in the Queen Elizabeth Hospital's multi-faith chaplaincy and attend other like-minded interfaith groups. I enjoy singing in the church choir and the challenge of editing our church magazine. In my local community I am a volunteer for the charity Home from Hospital Care, shopping for people who have just left hospital and helping them get back into their everyday routine. I enjoy taking my grandchildren to their weekly swimming lessons too."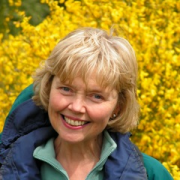 "Forty years of membership at this church has sped by. As a teacher, I enjoy engaging in dialogue with young people here. Teenagers (and the rest of us!) are regularly confronted with difficult challenges to faith, not least by experiences of suffering and injustice which surround us. We do not offer glib answers in this church but encourage openness to the ideas of others and the chance to be honest about what we do or don't believe and about how we should respond to these challenges. We have lots of fun too and have been known to resort to strawberries and chocolate biscuits to sustain us when in need of revival! I like to be busy. Many of the church members go away once a year on a walking weekend which helps me to get to know new people and learn about their lives. I love singing in the church choir, which is led by a young and talented musician, and I enjoy acting in the annual production put on in the church hall by Carrs Lane Players. This year we have started holding a weekly coffee morning inviting in people who would like to chat or simply to enjoy other people's company for a short time instead of being on their own. I think this is a great way to show that our doors are opening to people in the city."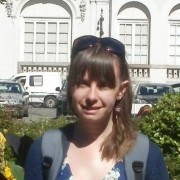 "I've been part of the church for over 4 years now after my partner's dad stumbled across Carrs Lane. We'd tried a few churches in the city centre but never really felt part of the community. From the first day I walked through the doors at Carrs Lane I was made to feel welcome and now many of the congregation are like family to me. Through all the struggles and triumphs that I've been through or the church community goes through, you get a sense that there's always someone fighting alongside you! The church has a lot going on but in the midst of all of that we always seem to find time to share in fellowship."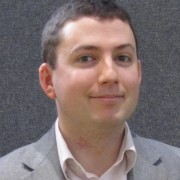 "I've been part of the Church at Carrs Lane for nearly 4 years now.  My over-riding memory of coming to the Church for the first time was the welcome I received; a genuine welcome that made me feel like people were glad to see me because of who I was, not because I was just another person to make up the numbers.  The Church has a huge amount going on so it's very easy to get involved and meet new people, in fact, sometime it can be difficult to keep up with just how much is happening!  I've found that there's a strong commitment to social justice, as well as a willingness to explore new ways of doing things as we try to work out what it means to be a Christian community at the heart of a busy city."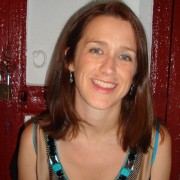 "When we moved to Birmingham from London last October we were looking for a Methodist Church not far from our new home, we found Carrs Lane on the Methodist Church website. We received a warm welcome and fellowship during our first visit and have been worshipping here ever since! We have felt particularly drawn to Carrs Lane because of the huge commitment here by the Church leadership and the congregation to putting God's love into action through both words and deeds. Striving for social justice here in Birmingham and overseas is at the heart Church life which is very inspiring and has encouraged us to worship here."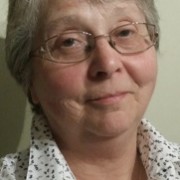 It is more than twenty years since I first came to Carrs Lane United Reformed Church.  I had come to Birmingham as a student at Queens' College, training to be a URC minister.  I was warmly welcomed into a church where so much was happening in the way of serving and witnessing to the Love of Jesus in the City Centre and beyond.  I remember being involved in the BBC 'Songs of Praise' early on!  I was given encouragement and support by many church members and ministers throughout my training, and was able to experience different aspects of ministry through church contacts. I have been blessed by making loving friends in the congregation. When I was ordained as a minister I was still close to Birmingham and able to continue to worship once a month with the church.  It was at Carrs Lane that I met my husband Phill.  It was a very special day when we married in the church with friends from Carrs Lane and the churches where I was serving and, of course, my family.  I have retired now and continue to appreciate the generous fellowship at Carrs Lane; the challenges to Christian discipleship which are issued; the varied worship; the healing services; the liberal theology; the music and the commitment to a gospel of justice and inclusivity.  I thank God for the faith in action which is lived out by the diverse people of The Church at Carrs Lane.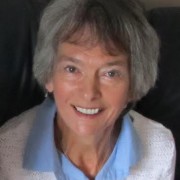 "I've been a member at Carrs Lane for 46 years.  My husband and I met, married and raised our three children here, so the church is very much part of my life.   I value greatly its non-conformist principles and, being on the liberal wing of the church myself, I'm grateful for the breadth of theological viewpoints it nurtures.   I appreciate the intellectual challenge of the teaching and the openness of so many people to learning and questioning.  Also important to me are the church's concerns for social justice and commitment to the city; its diversity and respect for difference; and, above all, its strong sense of fellowship and caring.  The last few years, as we journeyed towards becoming an ecumenical church, have been daunting and stimulating in equal measure.   I simply can't imagine life without Carrs Lane!"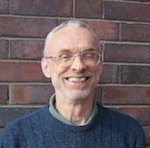 "I first visited Carrs Lane in April 2013 and was received into membership on Advent Sunday. From the start I was impressed both by your welcoming and non-judgmental approach towards me plus the practical ways you were reaching out to the community, as for example with the street banquet.
Carrs Lane is a very diverse place, but despite your differences, you have built a strong community.  I believe you have been able to do this through your mutual love and tolerance.  For me, this 'loving acceptance' is the foundation upon which I am building my faith.  Long may it continue."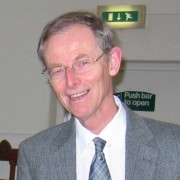 "I have been a member of Carrs Lane for most of my life, having been christened here in 1944. There have been immense changes since then and Carrs Lane has managed to adapt to meet new situations. Numerically, we may be only a small proportion of what the attendance was after the war, but there is a strong survival spirit, which must have encouraged the members in the 1960s to go ahead with a complete rebuild, even after two other denominations pulled out.

The church is open virtually all day every day offering itself to all sorts of people and many different groups and organisations meet here. No church has an easy existence these days, particularly in the city centre, and yet that spirit lives on in the way the church has taken a step in faith in becoming an LEP with the Methodists, which I believe is already bearing fruit.

There is a very strong bond between the members who are drawn from a wide range of backgrounds and theological viewpoints. We have a deep sense of respect for one another in spite of differing views. As someone said recently, we are held together by a very strong glue.
It feels as though The Church at Carrs Lane is entering a new phase in its life, not just because it has a new name, but because of the number of new people who have become involved in the last few years, who are bringing new ideas and renewing our enthusiasm to develop our ministry in the city centre."